BARBARA VINCENT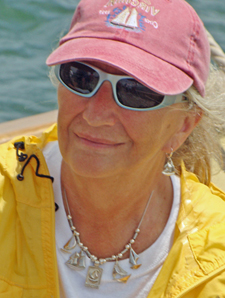 Barbara Vincent's classic sterling silver sailboat collection is truly some of the finest nautical jewelry available on the market today!

PLEASE CLICK ON AN IMAGE BELOW FOR DETAILED DESCRIPTIONS.
IF YOU WOULD LIKE TO PURCHASE AN ITEM CLICK ON THE "ADD TO BASKET" BUTTON. WHEN YOU ARE DONE BROWSING, CLICK ON THE "CHECKOUT" BUTTON IN THE TOP RIGHT CORNER OF YOUR SCREEN TO COMPLETE YOUR ORDER.