Chelsea 6" Ship's Bell Clock, Nickel, Traditional Base (new)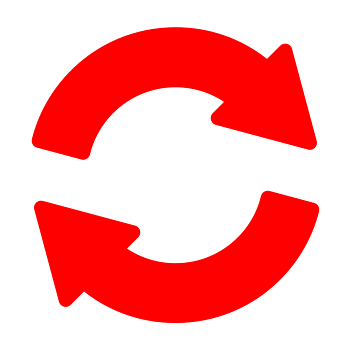 Product Code: CH-28061
Shipping Weight: 12.00 lbs
---
---
---
Product Description
•••••
This distinctive, handcrafted timepiece by Chelsea Clock signals the passing of time with gentle, rich-sounding chimes – eight bells at 4, 8 and 12 o'clock to mark the end of a mariner's four-hour watch, with one bell the first half-hour after, plus one additional bell with each subsequent half-hour. Behind its classic, hand-silvered dial, 364 precision brass parts – many plated with gold – and 11 jewel movements, all of which are made in Chelsea, Massachusetts, ensure accuracy in time and enduring quality for years to come. Since the first patented Ship's Bell left our factory in 1900, it has been held as the standard by which all other Chelsea clocks are measured.
The Chelsea Ship's Bell clock features a lacquered solid forged brass case with nickel finish, hinged bezel shown here on a solid mahogany traditional base.
The Chelsea Ship's Bell Clock on traditional base is also available in 4 1/2 inch.
FEATURES
Five Year Warranty
Mechanical Movement
Forged solid brass with nickel finish
6" Dial
Dimensions: 9.25" H x 12.5" W x 4" D
Weight: 12 lbs.
Packaged in Chelsea's luxurious blue presentation box.
Ship's Bell Story
Mariners have used a unique bell code to tell time at sea for hundreds of years. The code is based on the crew's typical workday routine while the vessel is under way. A ship at sea requires constant attention throughout the day's twenty-four hours. The day is therefore divided into six four-hour periods, each called a "watch." Similarly, the crew is segmented into three divisions. Division members then stand their individually assigned duties on two watches per day, with eight hours off duty between watches. To rotate each division's watch times, the Evening Watch is periodically divided into two watches. These are called Dog Watches because they "dog" the watch schedule for all divisions ahead by one watch period.
First Watch 8:00 p.m. to 12:00 a.m.
Mid-Watch (also Black Watch)12:00 a.m. to 4:00 a.m.
Morning Watch 4:00 a.m. to 8:00 a.m.
Forenoon Watch 8:00 a.m. to 12:00 p.m.
Afternoon Watch 12:00 p.m. to 4:00 p.m.
Evening Watch 4:00 p.m. to 8:00 p.m.
The watch officer struck the ship's bell every half hour to apprise the crew of the time. A single bell denoted the end of the first half hour and one bell was added each half-hour. Eight bells therefore signaled the end of each four-hour watch. Like centuries of seafarers, you'll soon know the time when the clock chimes, even if you cannot see it.