The Herb Jones Maritime Collection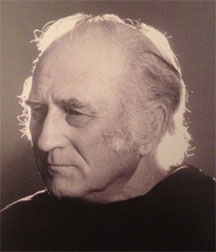 Artist Herb Jones (1923-1998), a native of Norfolk, Virginia was known for his watercolor and tempera paintings, reflecting his intense love of nature, geese in flight and the Back Bay region of Virginia.
He sold over 500,000 of his limited edition prints during his lifetime. His works were selected for permanent collections in museums and exhibits throughout the world. Before his life's end, he received worldwide recognition as an artist, listing among 'Who's Who in American Art' and various international catalogues of artistic and intellectual notables.
Herb Jones was also an avid outdoorsman, fisherman and hunter. The inspiration for his paintings was a direct reflection of the life that he lived and the places he visited.
The Herb Jones Maritime Collection is composed of vintage and antique nautical items, some he personally acquired, others were gifted, that the artist owned and displayed in his Norfolk, Virginia residence and art studio. Here is a rare opportunity to own an item once cherished by this world-renowned artist!